SS Mary Rose – February 27, 2018
http://ssmaryrose.co.uk/
Task Force 72, Task Force 72 Command
---
Sim Updates
Nothing major changed on the website but there are plans afoot for an overhaul of the wiki area and cleaning up things that have become a little stale. Nothing changed to ship as we've blown nothing up this mission apart from one console, it is a record.
Crew Updates
New Players:
None this month
Change of Characters:
None this month
Loss of Player:
We've sadly loss our Science Chief.
Current Open Positions:
Chief Science Officer Urgent
Chief Operations Officer Urgent
Science Personnel
Civillian Director
Guests/Paying passengers
Engineers
That is not to say other positions are not available but these are the ones that we are looking to be filled at the moment to add variety.
Story Elements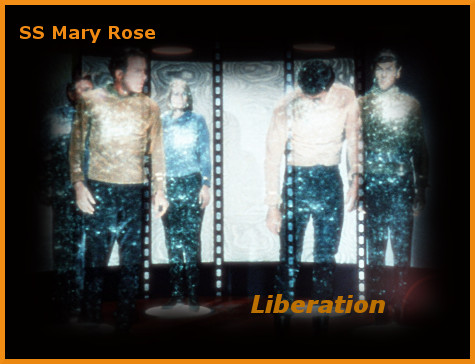 Very exciting time for Rosie, new and old crew are meeting and resolving a massive part of ship history. Why did the Federation crew disappear in 2246? Two ongoing missions, one for the action, one for the character development of 2246 characters. Liberation is ending this week and it has been decided to keep Ishimura going as a side mission to allow people to write if they wish to.
Liberation
[color=#FFFFFF]After a few routine cargo hauls the crew of SS Mary Rose start to open up more areas of the ship as the crew grows. After starting repairs on the oldest area of the ship to open up more areas for use, the crew start to hear random voices all over the ship repeating the phrase 'Don't let it out'. What is it? Why are voices suddenly whispering about it? And worst of all why does the computer suddenly think there are more biosignatures on the ship than there actually is? [/color]
Ishimura
[color=#FFFFFF]Before Voyager, Before the Enterprise there was Ishimura.[/color]
Other Information
This month has been amazing, the crew have really come together to become a community and it reflects in the quality of the joint posts being produced and the ongoing work people are putting into things. As a simm, we believe in quality over quantity but i am really proud of the quantity produced this month coming out of a quiet period.
We have had a competition this month that the Co of the USS Valkyrie has kindly agreed to judge for a winner and a prize.
Post Count: 81
Playing Characters 11
New Players: 0
Pending Applications: 1
---
Submitted By: golden
Posted: February 27, 2018 7:32 pm
Updated: February 27, 2018