Wow didn't July go quick? So quick I am still trying to figure out what month it is! I know there was something in this office to help with that…. Ah there, on the calendar, AUGUST! Well, on with my monthly report!
METRICS
Number of Active Sims:  5
Number of sims in Shakedown: 0
Number of players: 67
Number of posts: 430.51
Number of posts per player*: 6.42
Open Commands: Infinite
Infinite Open Commands?… Why you may ask? Because TF29, is where the magic happens!
This Task Force is so amazing it spans the corners of all Space & Time. Task Force 29 is home to the simulations that do not fit conventional Task Forces, from simulations in alternative universes, timestreams that deviate from the Prime or those who are just too unique to be under a standard group. We are proud of our simulations, striving to tell the stories that others have not, to go to the corners of Star Trek that remain dark and mysterious, to explore cultures rich and foreign to really bring to life the dream of Gene Roddenberry.
Your Brand new game could span Different Times, Different Worlds, Different Universes! The possibilities are endless! If you are interested in a command here email: [email protected] or message me on discord! I so want to help those CO's who wish to join this TF, we are a warm and fun loving group, and cannot wait to have more friends to work with!
TASK FORCE OPEN POSITIONS
Assistant Chief Medical Officer – Our CMO maybe a Gorn but he has manners!
Star Fighter Group Commander
Not Actively Recuriting at this time
Not Actively Recruiting at this time
Lower Decks Crew for the 'Nights Watch'
Assistant Chief Spots – for those who wish to knife their superiors in the back 🙂
UNIT OF MERIT – JULY 2022
ISS Vengeance
Our newest game, the ISS Vengeance has brought their A game to the month of July, with over 200 posts! The ISS Vengeance is not your normal MU Game, it takes us deep into the unexplored side of the Mirror Universe where only little information is found. The Delta Quadrant – Ever seen evil Ocampa? Or nice Kazon? Well you see it here.
The ISS Vengeance is content to explore these aspects and show just how ruthless the MU can be, sure their Emperor is no Phillipa Georgiou but then, who could be? But the captain of the Vengeance is just as nasty as any MU officer could be.
Thus, the Unit of Merit for July 2022 is awarded to the ISS Vengeance!
✨✨ Congratulations Captain Petrov and your crew!✨✨
I would also like to add that our other games, Atlantis, Vidal, Potemkin and Elysium, are all going great and are active! Which is wonderful for me as TFCO because I can stand here and say that TF29 Rocks!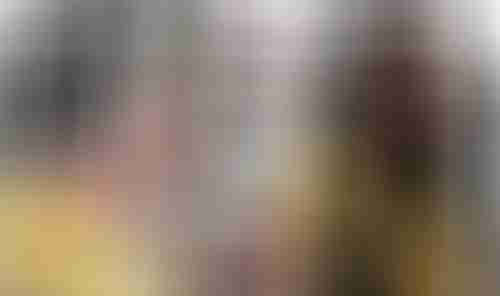 CONCLUSION
So that's july for everyone! Let it be known that I take bribes in the form of Chocolate, and signed photographs of the following – Captain Pike(SNW – as he was the ONLY good thing to come out of Discovery), Thor, Loki, Iron Man and the JJ Verse Doctor McCoy.